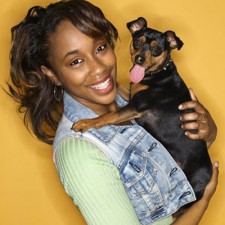 Did you know that one in three pets will be lost at some point during their lifetimes? Here at your local Lafayette, LA veterinary clinic, we truly hope that none of our clients have to experience the anguish and stress of losing a pet. That said, we do want to offer some advice on what to do in case your four-legged buddy does get lost.
Here are some tips:
Act Fast
With every hour that passes, the distance that your pet could have covered increases. Don't wait to start searching: take action as soon as you realize your furry friend is gone.
Canvas The Neighborhood
First, search on foot for your missing pet. You'll want to cover at least a few blocks in each direction. Be sure to check empty lots and wooded areas. If your pet is injured, he or she could be lying just out of sight. If you're friendly with your neighbors, ask them to help.
Check Closed Rooms
Before moving the search off your property, check your attic and/or basement, car trunks, and anything else your pet may have accidentally gotten locked into. If your furry friend is a cat, look under beds and behind couches: kitties are notorious for ignoring their owners' summons!
Spread The Word
Make a flyer that includes both front and side view shots of your pet, as well as the date and time your furball was last seen. People are often much more motivated to return pets if there is a reward, so we recommend offering one. Post the flyer on social media, and ask friends and family members to share it. You'll also want to place ads online and in local newspapers, and in any nearby businesses that have bulletin boards.
Contact Your Microchip Manufacturer
Make sure that your pet's records are up to date in the microchip company's database. Many companies offer extra perks, such as spreading lost pet alerts and 24/7 hotlines.
Visit Shelters
If your pet ends up in a shelter, you may have a very small window of time to rescue your furbaby. While some shelters may take your information, you'll still need to visit in person to make sure your furry pal isn't there. Check every shelter within a 60-mile radius.
Please contact us, your Lafayette, LA veterinary clinic, for all of your pet's veterinary care needs.