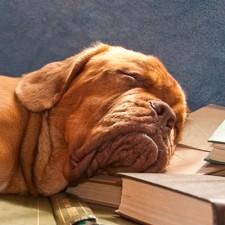 Are you going on a trip in the near future? Whether you're taking a vacation, going away on business, or seeing to a personal matter, you may have to leave your dog behind. Boarding can be a little vacation for Fido, too! Your pooch will get to make some new friends, and you'll be able to relax, knowing he's being cared for by professionals.
Here are some helpful tips for boarding your dog:
Schedules
Before bringing Fido to his vacation home, be sure to ask about schedules. Some kennels may have set feeding and walking times. If this is going to be significantly different from your pup's usual routine, make adjustments in advance, if possible. You'll also want to ask about pickup and drop-off hours.
Policies
Another thing to check in advance is whether the kennel has any regulations about toys or treats. Find out if these are provided, or if you should bring your own. The kennel should also require paperwork, such as proof of vaccinations, unless of course they already have Fido's information on file. Avoid any kennels that don't require vaccination records!
Trial Run
If you're going to be gone for a week or more, do a trial run, and take Fido to the kennel for a weekend or overnight stay. This will help him get used to it, so he will already be familiar with the kennel when he goes for an extended stay.
Saying Goodbye
When you drop Fido off, don't have an emotional goodbye. Our canine friends can pick up on our emotions, and your pooch could become anxious.
Avoid Tummy Upsets
Don't feed your pooch just before bringing him to the kennel, or right after you get him home. Fido will likely be quite excited, and you don't want to upset his tummy.
Emergency Contacts
Choose a reliable emergency contact that the kennel can contact in case something happens and you can't be reached. Ideally, this should be someone who knows Fido. This person should also have a copy of your itinerary, so they will know when you are and are not available.
Notes
Is Fido afraid of thunder? Does he have allergies? Print any important information about your pet in advance, so the kennel can add it to Fido's file.
Please contact us for all of your dog's veterinary care needs. We are always here to help!